More showers expected before slow-moving storm tapers off; new storm to strike SoCal Monday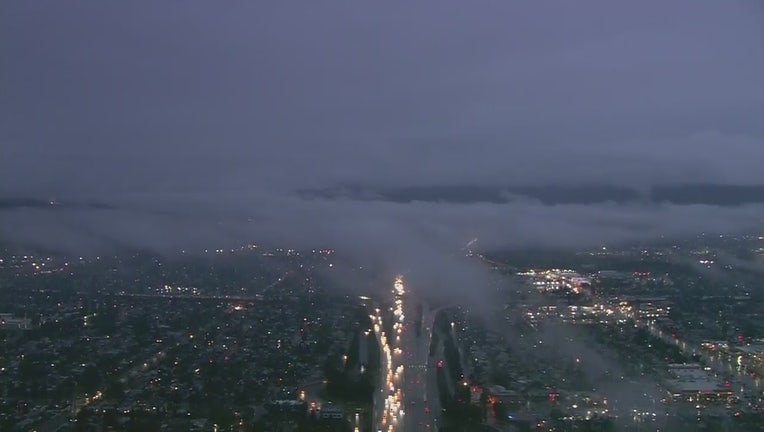 article
LOS ANGELES - The Pacific storm that's been hovering over Southern California since Monday will serve up a wet morning commute today before finally catching the jet stream and gliding out of the region, forecasters said.
"Sometimes, with a cutoff low, a storm just wobbles in place until it gets picked up by a jet stream,'' and that will happen later this morning, National Weather Service meteorologist Dave Bruno said.
Rain is expected in Ventura County and Western L.A. County until it sweeps across the San Fernando Valley and exits in an easterly direction late Friday morning, Bruno said, although "a lot of low-level moisture" will persist through the weekend, producing some rainfall this afternoon.
Bruno said the length of time this week's Pacific storm has been hanging around is not unheard of, but this was one of the "slower" systems to hit the Southland.
On Friday, no debris flows or mudslides are expected, even over areas previously denuded by wildfire, ``but we came close on Thursday'' when the rain began to fall at a rate of three-quarters of an inch an hour outside the Saddleridge burn area south of the Santa Clarita Valley.
Another storm system will blow into the Southland late Monday, and this one could douse the San Gabriels at lower elevations, including The Grapevine.
Download the FOX 11 Weather Authority App for current weather conditions, interactive radar map, daily/hourly forecasts, severe weather alerts, up-to-the-minute traffic information and more. iOS | Google Play