Michelin tabs local eateries deemed high quality yet affordable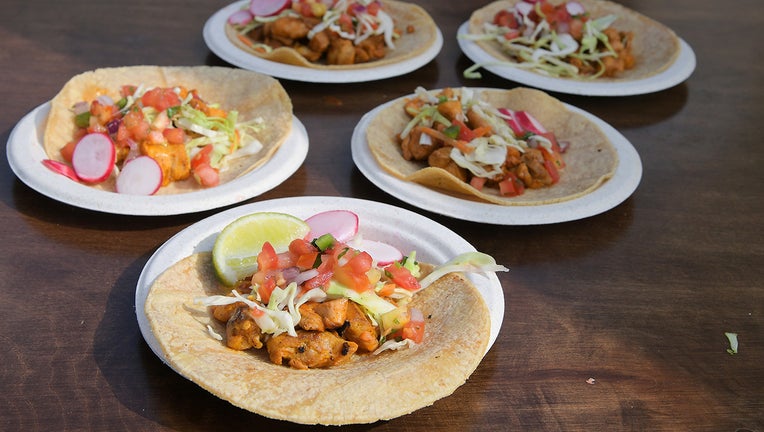 article
LOS ANGELES (CNS) - Looking for an affordable dining experience? Michelin today unveiled its "Bib Gourmand" list of California eateries that deliver high-quality food but are easy on the wallet, and nearly 70 of them are in Los Angeles and Orange counties.
A total of 151 restaurants across the state landed on the list, which will be part of the 2019 Michelin Guide California set to be released next month.
The list recognizes "high quality" eateries at which a diner can enjoy two courses and a glass of wine or dessert for $40 or less. According to Michelin, the idea is to identify "hidden gems" that are "more widely accessible for diners, whatever their budget or craving."
Los Angeles County restaurants making the list were:
-- Aburiya Raku
-- Adana Restaurant
-- Amor y Tacos
-- Ayara Thai Cuisine
-- Badmaash
-- Baran's 2239
-- Bowery Bungalow
-- Broken Spanish
-- Burritos La Palma
-- Cassia
-- Chengdu Impression
-- Chengdu Taste
-- Chuan's
-- Church & State
-- Coni'Seafood
-- Dai Ho
-- Dha Rae Oak
-- DongLaiShun
-- Eveleigh
-- Factory Kitchen (The)
-- Father's Office
-- Grand Harbor
-- Guerrilla Tacos
-- Holbox
-- Il Pastaio
-- Jaffa
-- Jitlada
-- Jon & Vinny's
-- Katsu-ya
-- Kismet
-- La Cevicheria
-- Langer's
-- LaoXi Noodle House
-- Longo Seafood
-- Lunasia
-- Maccheroni Republic
-- Majordomo
-- Manhattan Beach Post
-- Mariscos Jalisco
-- Meals by Genet
-- Meizhou Dongpo
-- Mercado Los Angeles
-- Mian
-- Mi Lindo Nayrit Mariscos
-- Okiboru Ramen
-- Papilles
-- Petit Trois
-- Pine & Crane
-- Pizzana
-- Pizzeria Mozza
-- Preux & Proper
-- Punta Cabras
-- Rocio's Mexican Kitchen
-- Rosaline
-- Rossoblu
-- Salazar
-- Sea Harbour
-- Shanghai No. 1
-- Sichuan Impression
-- Sixth & Mill
-- Son of a Gun
-- Sqirl
-- Thai Thing
-- Tsubaki
Orange County eateries on the list are:
-- Gabbi's Mexican Kitchen
-- Garlic & Chives
-- LSXO
-- Hiro Nori Ramen
-- Mix Mix Kitchen & Bar