Homeless man shot, killed after violent confrontation with OC deputies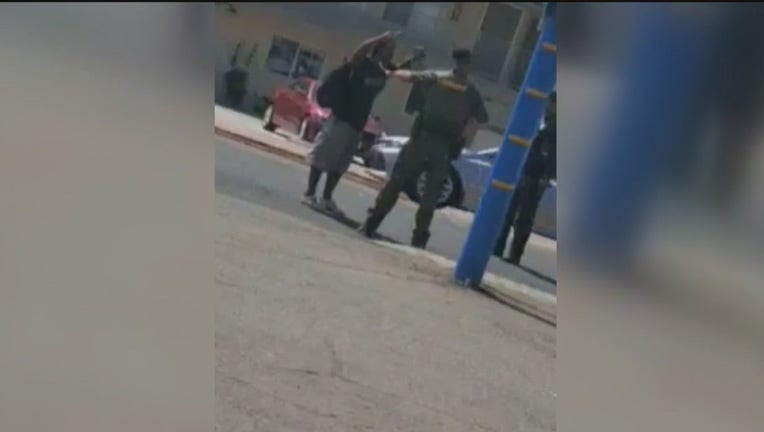 SAN CLEMENTE, Calif. - Two Orange County deputies have been placed on administrative leave after being involved in a violent confrontation with a homeless man who was shot and killed in San Clemente on Sept. 23, officials said Thursday. 
The Orange County Sheriff's Department identified the man late Thursday morning as 42-year-old Kurt Andras Reinhold, whose last known address was in Los Angeles County. 
Officials said the deadly shooting happened on Sept. 23 around 1:15 p.m. at El Camino Real and Avenida San Gabriel in front of the Hotel Miramar in San Clemente.
During a press conference Thursday afternoon, Orange County Sheriff Don Barnes opened by sending his condolences to the Reinhold family.
Moments later, he said the deadly shooting occurred after Reinhold grabbed one of the deputy's weapons and appeared to bring it out of its holster. 
Barnes said two shots were fired and it is believed one of the deputies shot twice. 
It was also revealed one of the deputies involved was a 12-year veteran of the force and the other was an 8-year veteran. Their names have not been released. 
Both deputies are "homeless liaison officers," who are trained to engage with those experiencing homelessness. 
The deputies have been placed on administrative leave and will be evaluated before returning to work once they are cleared, Barnes said.
Barnes also asked those who wish to protest do so peacefully. He also said five people were arrested during protests earlier Thursday. Four were arrested for disturbing the peace and one was arrested for the vandalism of a police car.
 
Witnesses stated the homeless man was walking in the middle of the street in ongoing traffic and that cars were honking and weaving around to avoid him. 
In addition, two deputies assigned to the department's homeless outreach team then contacted the man.
Shortly after approaching him, the suspect got into a physical altercation with the deputies and the shooting ensued, Orange County sheriff's Sgt. Dennis Breckner said.
Get breaking news alerts in the FOX 11 News app. Download for iOS or Android.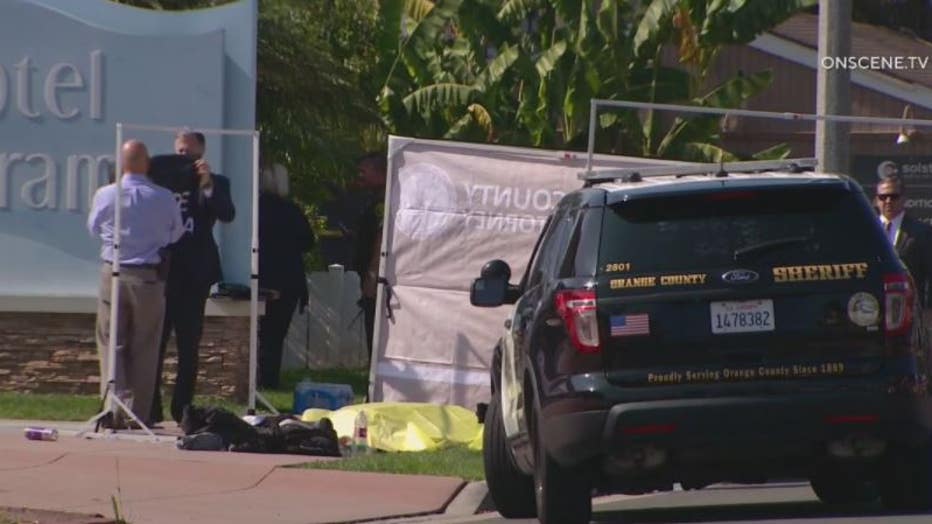 Surveillance video from a nearby business indicates the suspect was attempting to grab a weapon from one of the deputies, the sergeant said.
The deputies tried to revive the suspect, but he was pronounced dead at the scene, Breckner said. 
The OC District Attorney's office will also conduct an investigation. 
CNS and FOX 11's Kelli Johnson contributed to this report.