Bail bondsman killed at Moreno Valley hotel by suspect he tried to apprehend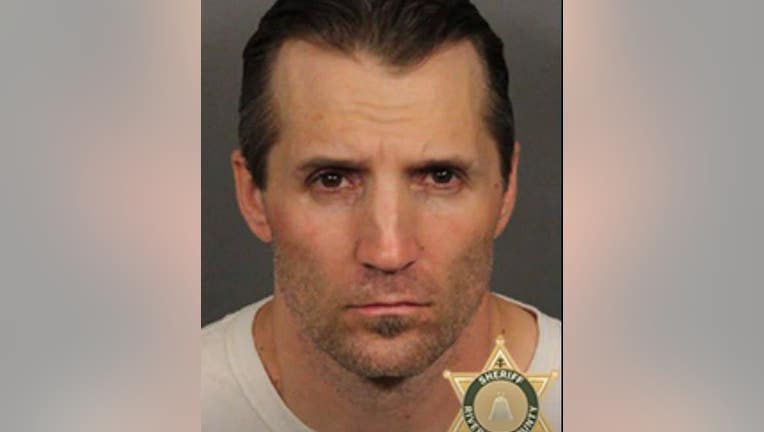 MORENO VALLEY, Calif. - A bails bondsman attempting to apprehend a suspect was shot and killed a Moreno Valley hotel Tuesday night. A search is now underway for the accused gunman.
Deputies with the Riverside County Sheriff's Department arrived at a hotel located on the 24000 block of Sunnymead Boulevard near the intersection of Heacock Street after receiving a call reporting an assault with a deadly weapon around 7:13 p.m. 
Arriving deputies discovered a man suffering from a gunshot wound and rendered medical aid until parademics arrived. 
The man, later identified as 42-year-old James Black of Lake Elisnore, was rushed to a local hospital where he died, sheriff's officials said. 
The sheriff's office says Black was working as a bail bondsman attempting to apprehend Chad James Green, when Green fatally shot him.
Homicide investigators issued a warrant for the arrest of 41-year-old Chad Green.
Green, who resides in Riverside, is considered "armed and dangerous" and should not be approached, according to sheriff's officials. 
If you see Green, you are asked to call 911 immediately.