Armed robbery caught on video holding up Garden Grove frozen yogurt shop
GARDEN GROVE, Calif. - Police sought the public's help identifying the man captured on video who held up a yogurt shop at gunpoint in Garden Grove.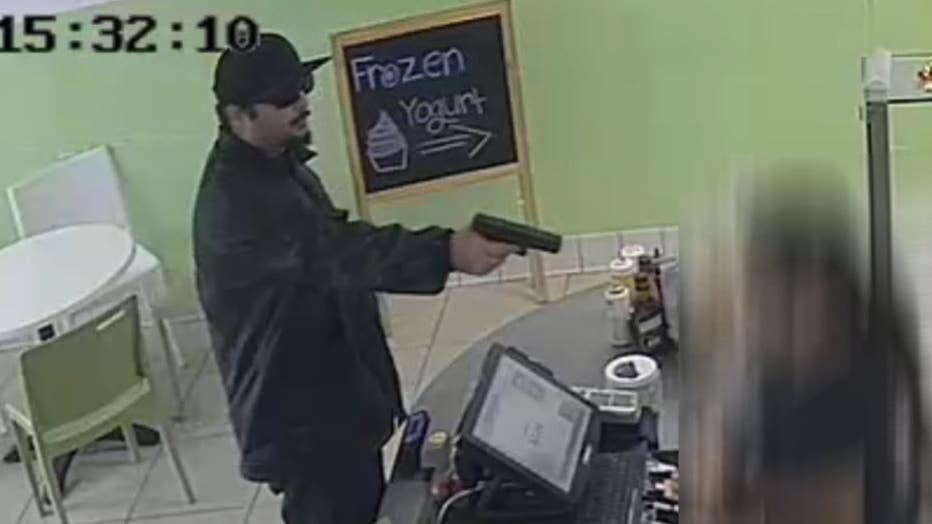 The robbery occurred in broad daylight on Friday, September 27 at 3:30 p.m. at Berry's on Top Frozen Yogurt located in a busy strip mall near the intersection of Harbor and Garden Grove boulevards, Garden Grove police said.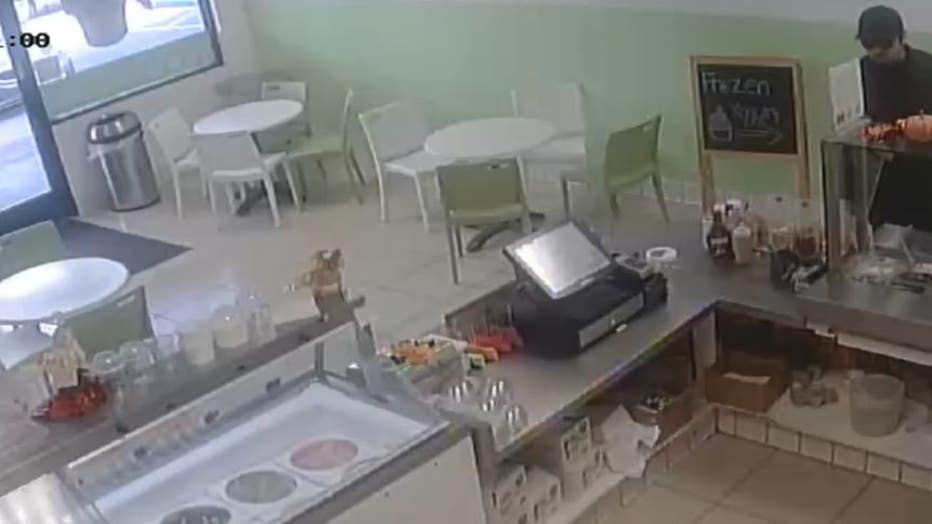 The released footage shows the suspect placing a frozen yogurt order. When he went to pay, he threatened the yogurt shop employee with a semi-automatic handgun and demanded cash as she opened the cash register. He then left the store with an undisclosed amount of stolen cash.
He was described as a Hispanic male in his 20s, 6 feet tall, 200 pounds, with a mustache and goatee. He was last seen wearing dark-colored clothing in the shopping center parking lot. 
Anyone with information is asked to contact Detective Jim Franks from the GGPD Robbery Unit at 714-741-5836. Anonymous tips can be submitted to Orange County Crime Stoppers at 1-855-TIP-OCCS.