Angus Cloud's mother denies 'Euphoria' star died by suicide: 'He did not intend to check out of this world'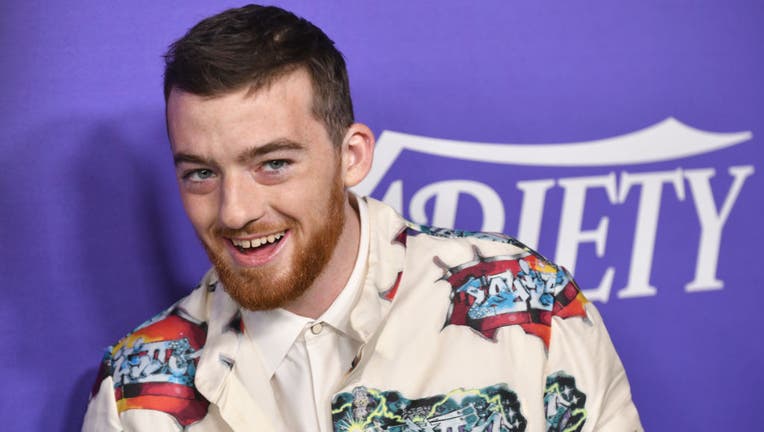 article
Just one week after Angus Cloud tragically died, questions remain regarding the "Euphoria" actor's passing, prompting speculation on social media.
His mother, Lisa Cloud, is now denying any suggestion that her son took his own life, breaking her silence in a post to Facebook.
"Friends, I want you all to know I appreciate your love for my family at this shattered time. I also want you to know that although my son was in deep grief about his father's untimely death from mesothelioma, his last day was a joyful one. He was reorganizing his room and placing items around the house with intent to stay a while in the home he loved," she wrote of Cloud, 25.
"He spoke of his intent to help provide for his sisters at college, and also help his mom emotionally and financially. He did not intend to end his life. When we hugged goodnight we said how much we loved each other and he said he would see me in the morning."
'EUPHORIA' CAST REMEMBERS ANGUS CLOUD: 'WAY TOO YOUNG TO LEAVE US SO SOON'
"I don't know if or what he may have put in his body after that. I only know that he put his head on the desk where he was working on arts project's [sic], fell asleep and didn't wake up. We may find out that he overdosed accidentally and tragically, but it's abundantly clear that he did not intend to check out of this world," she added.
"Social media posts have suggested his death was intentional. I want you to know that is not the case. To honor his memory, please make random acts of kindness part of your daily life," she concluded.
CLICK HERE TO SIGN UP FOR THE ENTERTAINMENT NEWSLETTER
In a statement obtained by Fox News Digital on July 31, Cloud's family shared that the actor had died.
"It is with the heaviest heart that we had to say goodbye to an incredible human today. As an artist, a friend, a brother and a son, Angus was special to all of us in so many ways."
"Last week he buried his father and intensely struggled with this loss," the statement noted of Cloud's father, Conor Hickey, who battled a rare form of cancer.
Three weeks ago, Cloud shared a picture of his father to his Instagram, expressing how much he missed him.
APP USERS CLICK HERE TO VIEW INSTAGRAM
"The only comfort we have is knowing Angus is now reunited with his dad, who was his best friend," the family's statement continued. "Angus was open about his battle with mental health and we hope that his passing can be a reminder to others that they are not alone and should not fight this on their own in silence."
Cloud was best known for his role as Fezco, an endearing dropout turned drug dealer in HBO's "Euphoria," which has aired two seasons. 
Cloud's mother says that his work on the show "became a lightning rod for his generation and opened up a conversation about compassion, loyalty, acceptance and love."
CLICK HERE TO GET THE FOX NEWS APP
A cause of death has not been disclosed at this time.
If you or a loved one is feeling distressed, call or text the 988 Suicide & Crisis Lineline for free and confidential emotional support 24 hours a day, 7 days a week. 
CLICK HERE https://afsp.org/risk-factors-and-warning-signs for the warning signs and risk factors of suicide and CLICK HERE  https://988lifeline.org/ for more on the 988 Lifeline. 
Read more of this story from FOX News.