Sting shares personal connection to 'The Last Ship' musical
Sting, the iconic Grammy-award winning singer-songwriter adds another accomplishment to his belt with a Tony-nominated musical called "The Last Ship."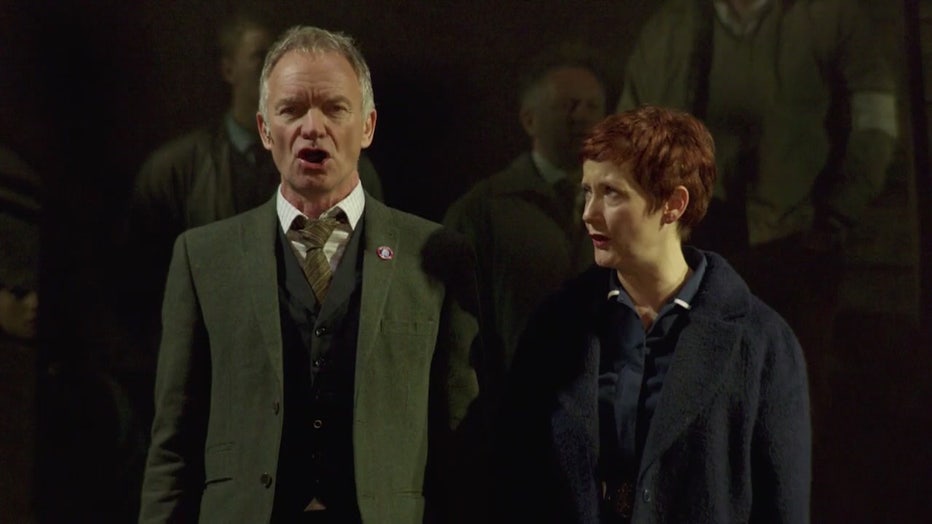 The English musician is also an actor and you can catch him on stage at the Ahmanson Theatre in the heart of downtown Los Angeles through February 16.  
Sting wrote the lyrics and the score featured in the musical inspired by a book of the same name rewritten by Lorne Campbell, who also serves as the show's director. 
The musical's songs were inspired by Sting's album "The Soul Cages."
Sting calls the musical a personal project and says it was inspired by his childhood.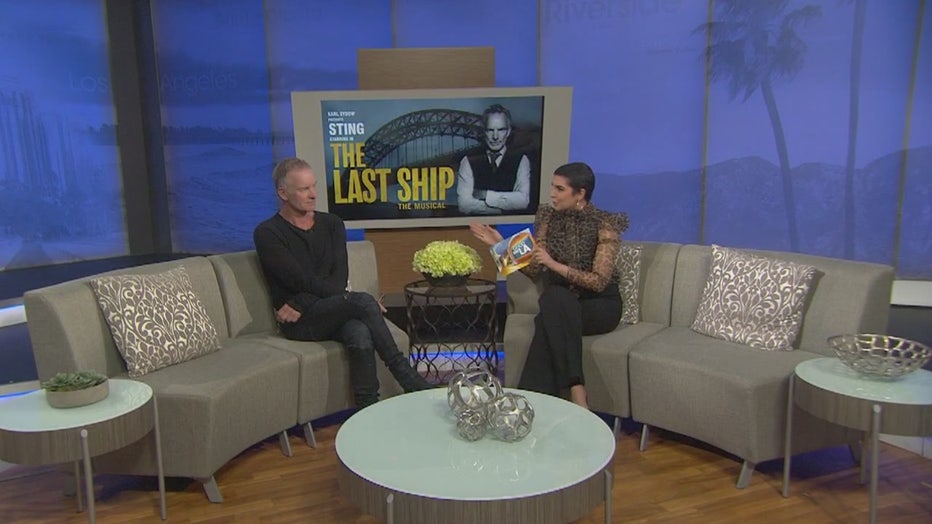 "It's a love story set within the community that lives and works within the shipyard," Sting explained. "That's the community I come from. I was born within spitting distance of a shipyard and I spent the first 15 years of my life there… I imagined as a kid that would be my destiny…that I'd go to work with thousands of men down the hill to work every day to work on ships and that's the last thing I wanted."
He was able to escape that fate "through music and eventually at one point in my life, I realized what had formed me as a human being and maybe who I am was that community that raised me. So I wanted to tell their story."
Sting says the Los Angeles production is "surreal because it's so far removed from where I come from."
Despite his success and career longevity, Sting remains humble. "I'm just lucky," he said when reflecting on his life and career. 
One of his greatest accomplishments also includes his nearly 30-year marriage to Trudie Styler. 
He enjoys going to the movies shared his favorite 2020 Oscar-nominated films were "1917," "The Irishman," and "Parasite."
Sting says there will be no future Police reunion. The Police Reunion Tour that ran worldwide between 2007 and 2008 was the last time fans will see the band together, he confirmed. 
He also has no desire for a biopic to be released about his upbringing. 
Sting has opted to reveal his childhood through the musical and says he was inspired by his late father for the role of shipyard foreman "Jackie White."
"He joins us on stage every night," Sting said. 
With Valentine's Day approaching, Sting believes the show is great for date night because it is "a love story is interwoven in all the action."
The work Sting has poured into the musical has not been an easy task. "To do it from scratch was very difficult. I knew that going in. It's been the most wonderful, absorbing and difficult adventure that I could've possibly had," and also loved "every minute of it."
With a personal connection, String says he "can't imagine anything as personal as this story."
Catch Sting and the rest of the cast in "The Last Ship" at the Ahmanson Theater through Feb. 16.