Police chase: Carjacking suspect in custody after chase through East LA
LOS ANGELES - A carjacking suspect was taken into custody after leading the Los Angeles County Sheriff's Department on a pursuit through the East Los Angeles area Monday evening. 
Reports of the chase came in around 6:45 p.m., with deputies chasing a carjacking suspect in the Lakewood area. The driver soon entered Bell, with deputies still in pursuit, before heading into East LA. 
At one point, the car stopped, and one person got out of the car while the car continued on.
Though the driver wasn't driving quickly, the driver crossed lanes into oncoming traffic on multiple occasions. Deputies appeared to successfully to use a spike strip on the car.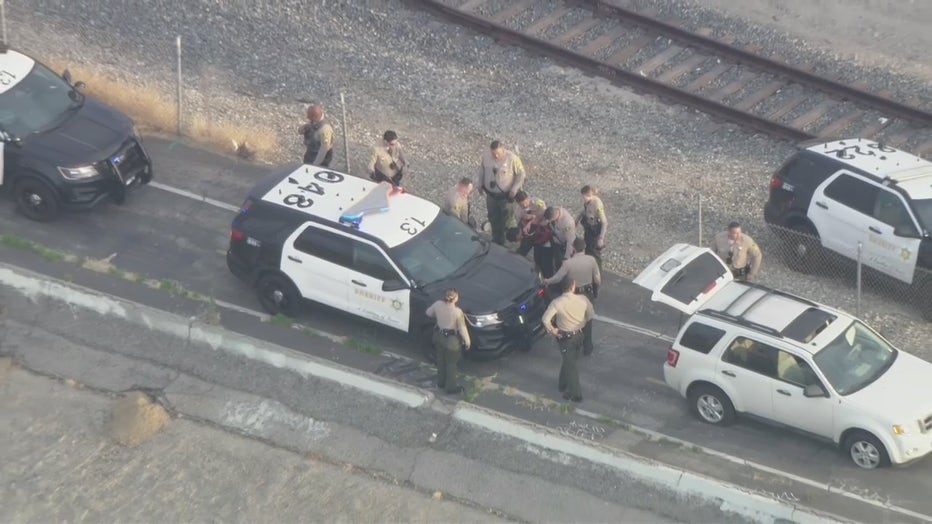 The driver then appeared to drive in circles around East LA, before driving through an opening in a fence near train tracks.
This is a developing story and will be updated as more information becomes available.