Fund now up and running for California's undocumented immigrants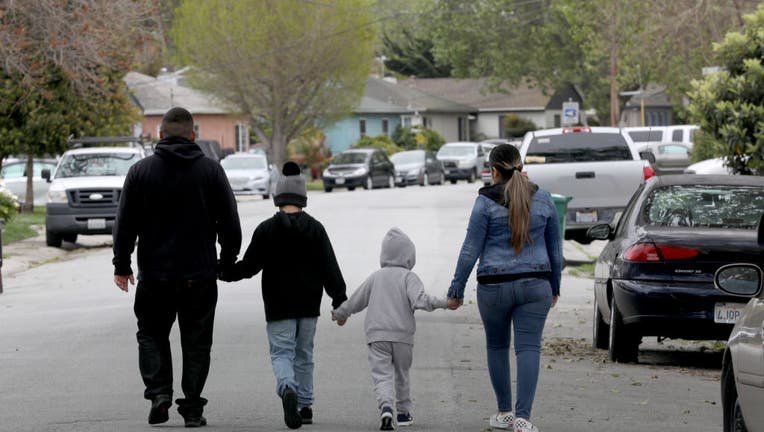 article
Almost a month after Gov. Gavin Newsom announced the creation of a $125 million fund for undocumented immigrants, the first batch of payments is ready to be sent out, officials said this week. 
In fact, $3.5 million has already been sent to various nonprofits, according to Kevin Douglas, director of national programs for Grantmakers Concerned with Immigrant and Refugees, also known as GCIR, in Sebastopol. 
RELATED: California unemployment hours extended; $125M fund for undocumented immigrants
The president said the initiative will bring together the efforts of federal agencies such as the National Institutes of Health (NIH), Centers for Disease Control and Prevention (CDC), and the Food and Drug Administration (FDA). 
RELATED: CoronavirusNOW.com, FOX launches national hub for COVID-19 news and updates
The money is being distributed through two channels, though all the money will eventually be funneled through local nonprofits, which have been selected. Applicants must apply directly through that nonprofit. 
Here's the breakdown: 
A total of $75 million is being dispersed through California's Department of Social Services. People can apply for that money starting Monday. Funding will last until the money runs out or through June 30. The official name of this state fund is the Disaster Relief Assistance for Immigrants.
For the state money, eligible undocumented adult immigrants may receive one-time COVID-19 disaster relief assistance at a value of $500. A limit of two undocumented adults per household can receive this assistance, meaning a maximum assistance of $1,000 per household.
Q&A: The status of California's $125M undocumented immigrant fund
The full list and rules on applying are here. If people have questions, they should email ImmigrantDisasterRelief@dss.ca.gov
Another $50 million will be distributed through the California Immigrant Resilience Fund, which chose about 40 nonprofits to administer the money. The full list of the nonprofits is here.
For this private money, the individual nonprofits will determine the amount based on need, cost-of-living expenses and other factors. 
To date, about $13 million has been raised through this private fund, and in May the Charles and Lynn Schusterman Family Foundation has agreed to match every dollar raised up to $10 million more. To donate, click here. If you have questions, you can email  contributions@tides.org
The total of $125 million is to be shared among 150,000 people in a state where there are an estimated 3 million undocumented immigrants. Some of the nonprofits already have waiting lists of up to 6,000 people who have applied for the money. 
Get breaking news alerts in the FOX 11 News app. Download for iOS or Android.