Dozens of vehicles in Calabasas vandalized with spray paint, tires slashed
CALABASAS, Calif. - Dozens of cars were vandalized in the City of Calabasas on Monday night, authorities said.
Several of the vehicles were spray-painted with various red letters, while people on social media showed images of cars graffitied with the numbers, "666."
Many of the vehicle's tires were also slashed.
Investigators have not yet identified any suspects.
Authorities were urging any additional victims to report the crime to the Lost Hills Station by calling 818-878-1808.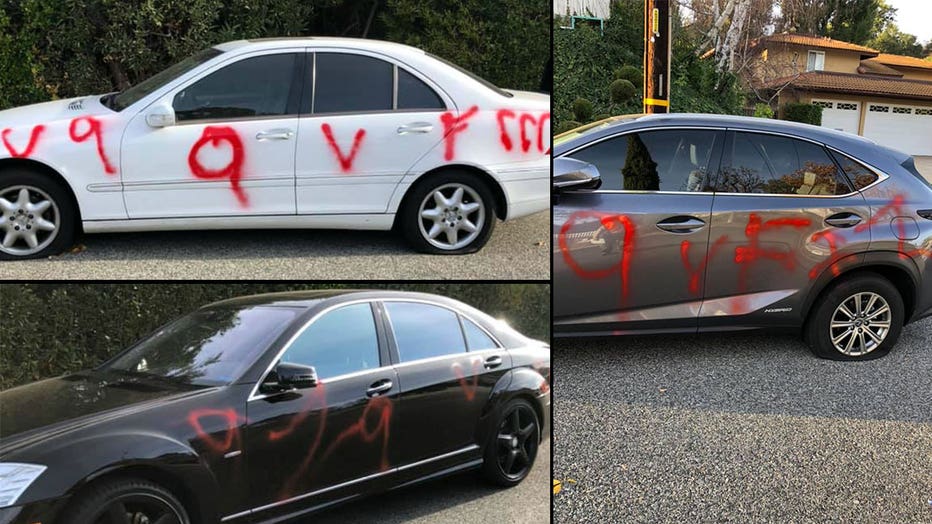 (Lost Hills Sheriff's Station)
The sheriff's station was asking residents with exterior cameras in Calabasas to review their overnight footage and email any videos of suspicious activity to ammeyers@lasd.org.