Big rig dangles off connector ramp on 710 Freeway during morning rush hour on rainy day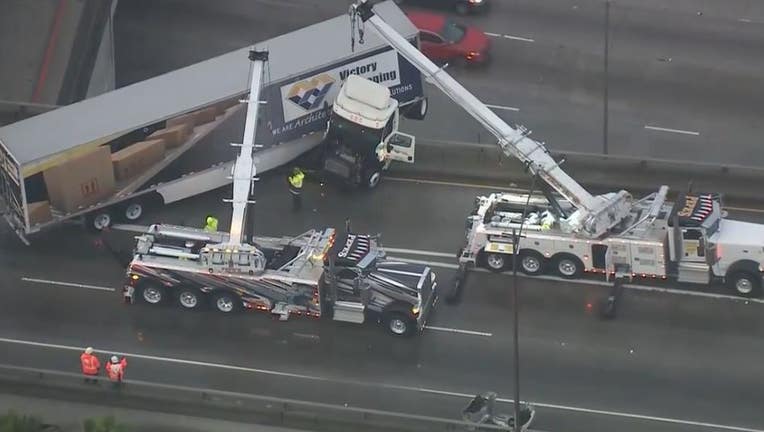 LOS ANGELES - Portions of a 30,000-pound semi-truck hovered over the connector ramp on the northbound 710 Freeway in East Los Angeles on Wednesday morning.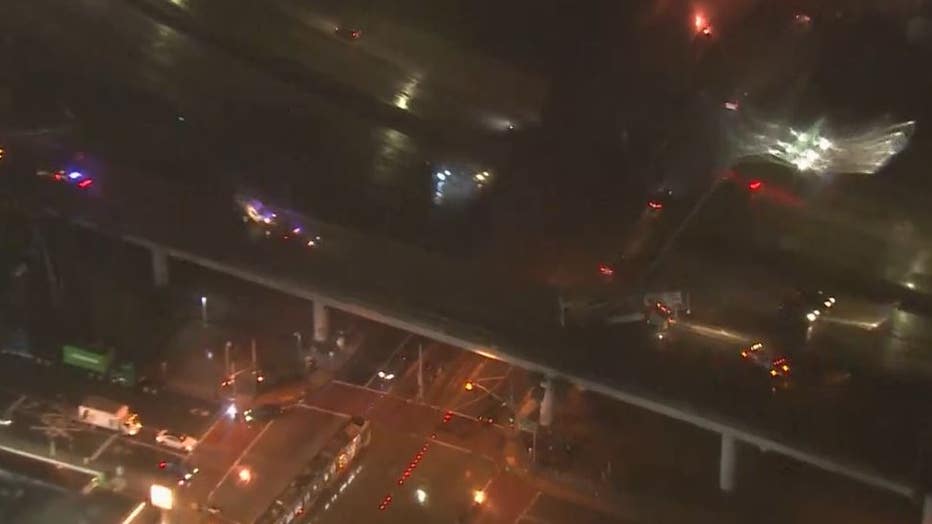 The rain came pouring down as part of the trailer and cab hung off the bridge to the 60 Freeway. 
The crash was reported around 4:05 a.m. and it remained unknown what exactly led to the collision, the California Highway Patrol said. 
Authorities said the driver managed to escape without injury. 
Fire crews with the Los Angles County Fire Department were called the scene for a hazmat respond, the CHP said.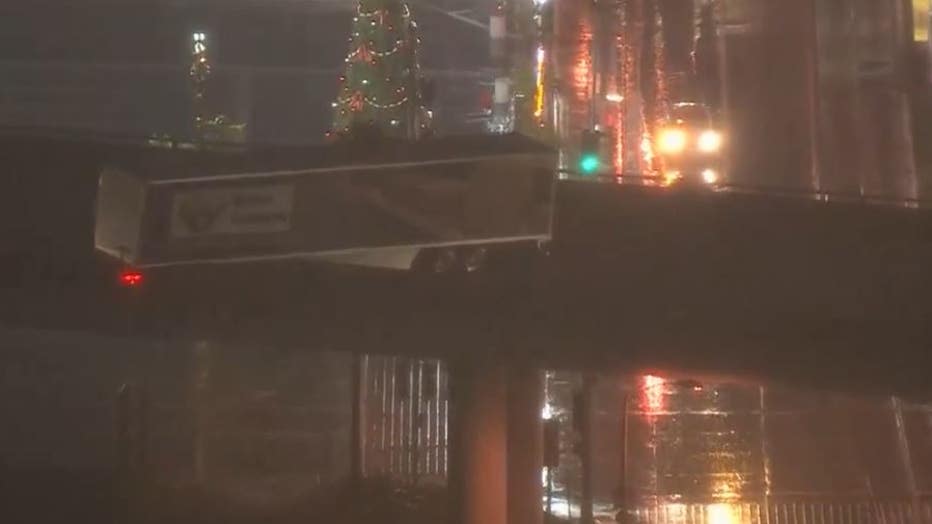 SkyFOX captured aerial views as crews worked to tow the big rig.
A SigAlert was in place for the northbound 710 freeway connector ramp to the eastbound and westbound 60 Freeway for hours.
The truck was removed from the ramp, but remained closed for guardrail repair. 
CNS contributed to this report.