1 dead after motorcycle pursuit ends in crash in South LA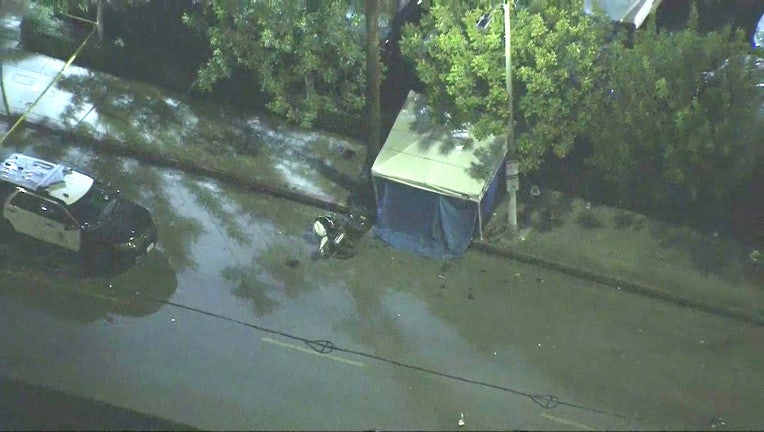 LOS ANGELES - A chase involving a stolen motorcycle ended in a crash in South Los Angeles that killed one person and sent another to a local hospital Tuesday night, authorities say.
California Highway Patrol officers first began following the motorcycle on the 605 Freeway near the 60 Freeway going at a high rate of speed, according to authorities. After a short pursuit involving LAPD, the suspects crashed in the area of 62nd Street and St. Andrews Place.
One person was pronounced dead at the scene. Los Angeles Fire Department crews transported the second person to the hospital in unknown condition.
The age and gender of the suspects were not immediately known.
The investigation is ongoing.