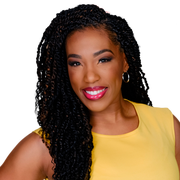 Leah Uko has worked in newsrooms across the U.S. She moved to Chatsworth when she was 12-years-old, but it was during her childhood growing up in Palmdale when she developed a passion for television news. Before moving back to L.A Leah anchored and produced the 6 p.m. and 11 p.m. news at WLTZ First News in Columbus, Georgia. Prior to WLTZ, Uko was a general assignment reporter with KARK 4 News/FOX 16 News in Little Rock, Arkansas and FOX 42 news in Omaha, Nebraska. Uko received her Bachelor of Arts degree in Interdisciplinary Studies with a focus on Journalism and Communications from the University of California, Riverside. She is a member of the National Association of Black Journalists, Society of Professional Journalists and Sigma Gamma Rho Sorority, Incorporated.
A terrifying ordeal for a family in Rancho Cucamonga as they were held at gunpoint by three robbers during a home invasion.
A business owner and manager are calling on the city of Los Angeles to address a homeless and trash pile-up problem they said exploded over the last year.
The family of a mother charged for the death of her 7-month-old son is asking prosecutors to revisit her case in hopes they would find the mother did not intentionally hurt her child.
A battle between Los Angeles County and the owner of an RV park in Canyon Country has nearly 100 families on edge. Some are on the verge of becoming homeless.
A search for a dozen fugitives believed to be in Mexico is underway and officials in California believe people in Los Angeles can help catch them. 
The search continued Monday night for the shooter or shooters involved in the murder of a young officer gunned down outside a taco stand in Lincoln Heights over the weekend.