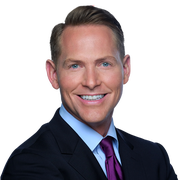 Matt Johnson is an Emmy award-winning journalist. He started his journalism career as an intern at Rolling Stone Magazine in New York City. After graduating from California State University Fullerton with a degree in journalism, he moved to New Mexico and worked as a multi-media journalist for the CBS station in Albuquerque. Johnson worked as a reporter in Palm Springs, Reno, Las Vegas, Portland and San Diego. Currently he works as reporter and fill-in anchor with FOX 11 and Good Day LA in his hometown of Los Angeles. He has interviewed many dignitaries and celebrities including President Barack Obama, Dalai Lama, Governor Gavin Newsom, Ellen DeGeneres, O.J. Simpson, B.B. King, Celine Dion, Sir Elton John and so much more.
The latest from Matt Johnson
Police continue to search for the suspect who gunned down a middle school teacher just blocks away from her house.
It was the summer of 1969 and the era of flower power was about to be shattered in Los Angeles by a man whose name would become synonymous with evil, Charles Manson.
A suspected drunk driver is in custody after a deadly crash in Lancaster killed a mother. Three of her children were also injured in the crash.