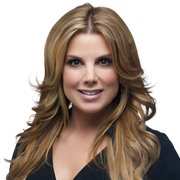 Liz Habib is an Emmy award-winning journalist, anchor, and show host with more than 20 years experience covering the world's biggest news, entertainment and sports stories. Currently, she is the main sports anchor on FOX 11. Habib hosts the station's popular "Sports Wrap" show after NFL games on FOX, with LA Rams legends Vince Ferragamo and Jackie Slater. She hosted live from the Coliseum and various stadiums during the biggest games of the year including the NFC Championship in New Orleans, and Super Bowl LIII in Atlanta. She hosts FOX 11's World Series coverage live from Dodger Stadium with Dodger's great Steve Garvey. Before heading west, Habib worked at WKYC in Cleveland, and WTOV in Steubenville, Ohio/Wheeling, West Virginia as an anchor/reporter. She began her career in her hometown of Pittsburgh with an internship at WTAE. She earned a Bachelor of Science degree in English from the University of Pittsburgh.
The latest from Liz Habib
Basketball legend Kareem Abdul-Jabbar has been a voice in Southern California for decades.