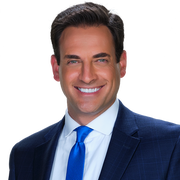 Dan Cohen anchors Good Day LA from 4:00 a.m. to 7:00 a.m. He is a three-time Emmy award-winning journalist with over 20 years experience anchoring and reporting. From car chases, courtroom verdicts, to massive firestorms, Cohen thrives during breaking news and considers it a privilege to help drive the conversation in L.A., Orange County, and the Inland Empire. Born in San Bernardino, Dan considers himself a Southern California boy at heart. He received his bachelor's degree in broadcast journalism, specializing in political science and sociology from the University of Illinois.
The latest from Dan Cohen
Los Angeles is a city where the stars cast imposing shadows. Just like it's famous people, for decades one iconic venue in Inglewood shined brighter than any other. In this KTTV 70th special, FOX 11 anchor Dan Cohen takes us on an historic trip to the truly fabulous, The Forum.