Wednesday's Child: Will you give fun-loving siblings Daisy, Jhonefe and Eduardo a forever home
(FOX 11) - Meet our trio, Daisy (center), Jhonefe (right) and Eduardo (left) who are looking for a forever adoptive family. These siblings are active, fun-loving, charismatic, and sincerely love each other. On this day, we met up at Kidspace Children's Museum in Pasadena for some robotic fun; that is building and running robotic cars.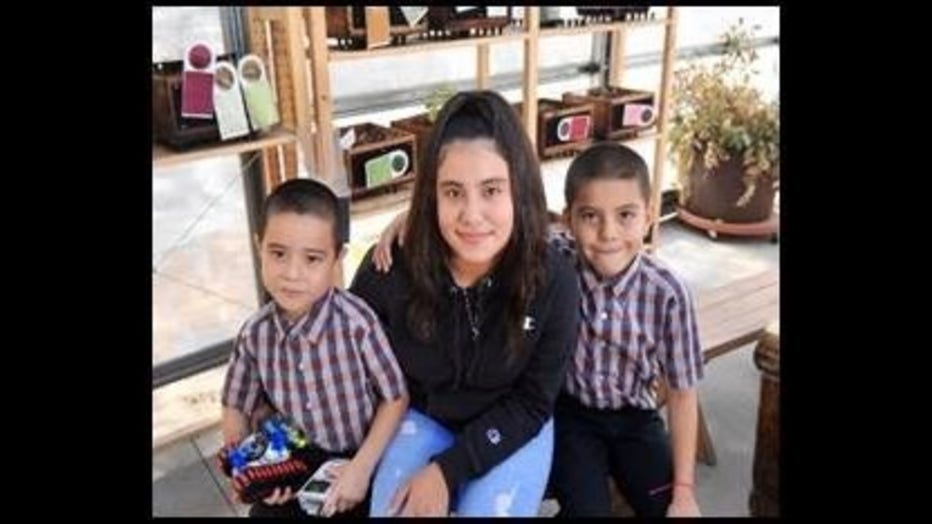 Daisy (2007) is the insightful big sister and has naturally assumed the role of looking after her brothers. Daisy enjoys school and her favorite subjects' are Math, Science and Art. She likes watching cartoons and the Disney Channel, and going to the movies. Daisy has other interests different than her younger brothers but as a loving sister, she accommodated their desire to do robotic cars and joined in.

Jhonefe (2010), who likes to be called Juanito, loves playing outside with marbles or a game of catch with his little brother. There's another side of Jhonefe that likes taking things apart and putting them back together. He delights in playing with robots, and hopes to take a robotics class someday so he could build his own.

Last but not least, fun-loving Eduardo (2012) wakes up every day looking for a new and fun adventure. He loves going to the park, sliding down the slide, and of course swinging on the swings with his eyes closed as the wind blows across his face. Eduardo likes going to school because he enjoys playing with his buddies.

This sibling set of three dream of having a home to call their own where they will grow up together.
Tune in to Wednesday's Child to learn more about this trio and then call to learn more about adoption at 1-866-921-ADOPT (2367).