Wednesday's Child: Will you make a forever home for sweet siblings Annabella, Nyomi and Steven
(FOX 11) - Bringing your attention to the photo on the far left, meet Annabella born 2013 (Right), Nyomi born 2015 (Left) and Steven born 2016 (Center). They are a closely knit and adorable sibling group, whose love and innate commitment they share with one another will melt anyone's heart instantly.
Their commonality is that they prefer to play together as a group. As families do, we went out on a pizza outing with this trio.
Annabella is the big sister with an easygoing personality and yet an "eagle's eye" when it comes to looking after her siblings. While Nyomi, the middle child participates in looking after the sibling group, Annabella has the lead and the other kids know it. Annabella is in kindergarten and is popular among her peers.
Nyomi is a happy and sociable child. She's a bit more strong-willed than her siblings and sometimes has a little bit of a struggle to share. But she responds well to one-on-one attention and re-direction. Nyomi says she loves her family (sister and brother) because they always play together and always want to be with one another.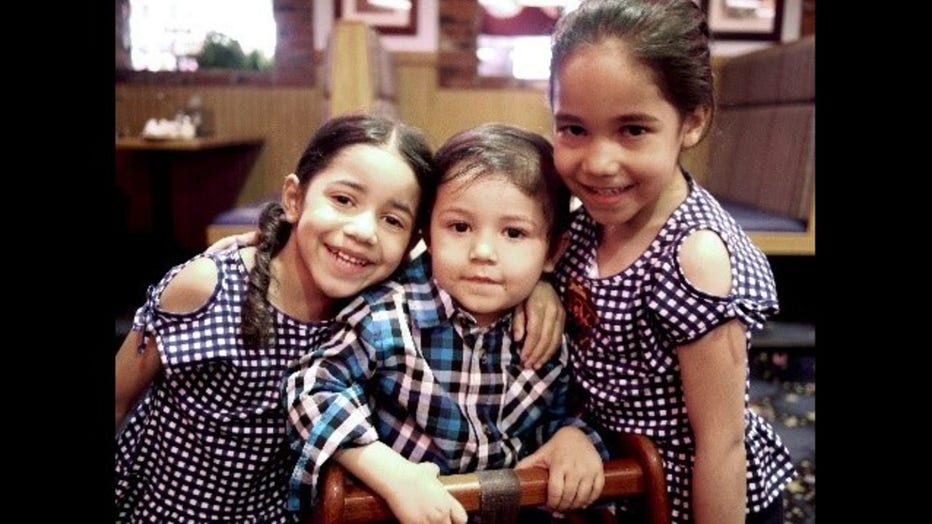 Steven is a happy and "go-lucky" toddler basking in the assurance that his big sisters are watching over him. Steven is almost always happy and loves to give smiles and shakes with joy. Steven has some developmental needs and is making great progress with the services being provided for him. At play, Steven tends to gravitate towards cars and trucks.
Steven loves the hug and kisses he gets from Annabella and Nyomi. Tune in to Wednesday's Child and then call to learn more about adoption at 1-866-921-ADOPT (2367).