Wednesday's Child: Steven — a young man with a heart of gold looking for a forever family
(FOX 11) - A young man with a heart of gold; that is Steven (2003). Can you see that when you look at his big smile? Steven needs a family that would be willing to help him thrive while providing structure and routine. Steven is a sociable teen and enjoys group play and activities. Among his favorite activities, Steven enjoys playing basketball and watching movies. He loves fire trucks.
Steven also has a passion in listening to music, especially Kids Bop. This young man is totally a teenager; he enjoys shopping for board games and mechanical toys. When Steven needs quiet time, he usually retreats to playing with his collection of toy cars and also coloring.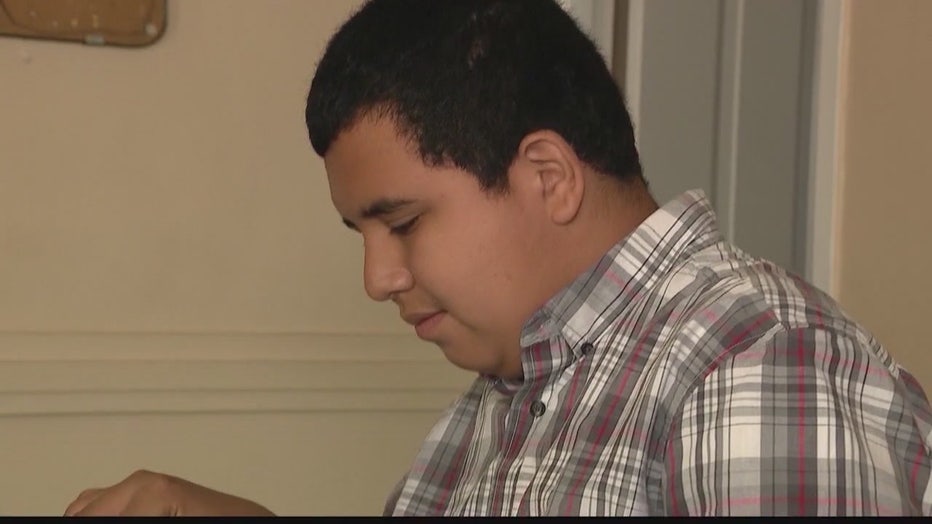 Steven has limited verbal abilities but, he is able to make his needs known by using single words and gestures. Steven thrives with educational toys while learning how to identify denominations of money and adding them up.
Steven has some special medical and developmental needs and receives supportive services from the Regional Center and at school. Despite having some physical limitations; Steven is resilient and exudes happiness. It's hard not to like a kid like Steven! Steven is ready to join a forever family that is patient in supporting and advocating for him to achieve his fullest potential.
Tune in to Wednesday's Child and then call to learn more about adoption at 1-866-921-ADOPT (2367).