Wednesday's Child: Fun-loving siblings Harmony and Chanz in search of a forever home
(FOX 11) - Harmony and Chanz are active and fun-loving kids who have a strong sibling connection. Big, sister, Harmony always keeps a watchful eye on her little brother, Chanz whenever she can. These siblings are always open to exploring new adventures and have distinct interests. As there are unique opportunities at the Kidspace Children's Museum in Pasadena, CA for exploration of their own interests, we spent an afternoon in this exciting place.
Harmony (2011) usually prefers the quieter and detailed side of things, although she enjoys the outdoors, being at the park with her brother and taking turns on the swings or sliding down the slide. She loves playing with her dolls and spends hours coordinating matching outfits for them for different occasions. Harmony also loves dressing up like a princess.
She delights in wearing sparkling shoes, ribbons and bows in her hair, and of course a crown that complements her dress. Harmony says she'd like to be a "nail salon person" when she grows up. Harmony likes watching the Disney channel and reading. For her creative activity, Harmony gravitated towards making paper flowers.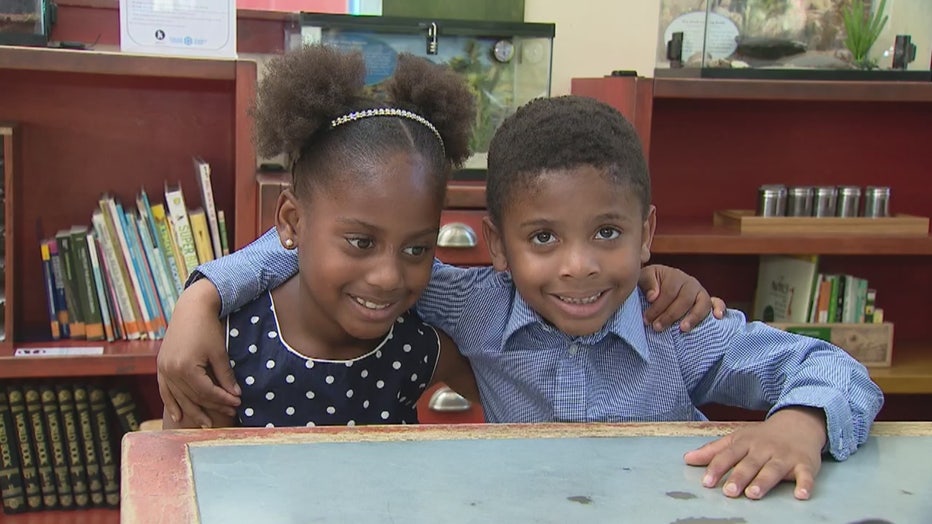 Chanz (2013) is an active, curious, talkative and athletic boy. He enjoys running, jumping, riding his tricycle and playing soccer. Chanz is on a soccer team and he's already highlighting his athletic abilities by scoring at least two goals a game.
He loves being part of the soccer team, and spending time with his teammates after the game. Chanz is more about the outdoors and gravitates towards bugs and insects. On this day, Chanz was fascinated by the museum's live reptiles and bug collection. With fascination and enthusiasm, Chanz says he wants to be a "tiger" or a "bee" when he grows up. Like his big sister, Chanz likes watching the Disney channel and playing with Legos or video games.
Harmony has a simple wish for a forever family: a family that will read a bedtime story to her and her brother every night. Both children are extremely bonded and attached. We are looking for that one special adoptive family for both. Tune in to Wednesday's Child and then call to learn more about adoption at 1-866-921-ADOPT (2367).