Wednesday's Child: Can you find it in your heart to make a forever home for Angelica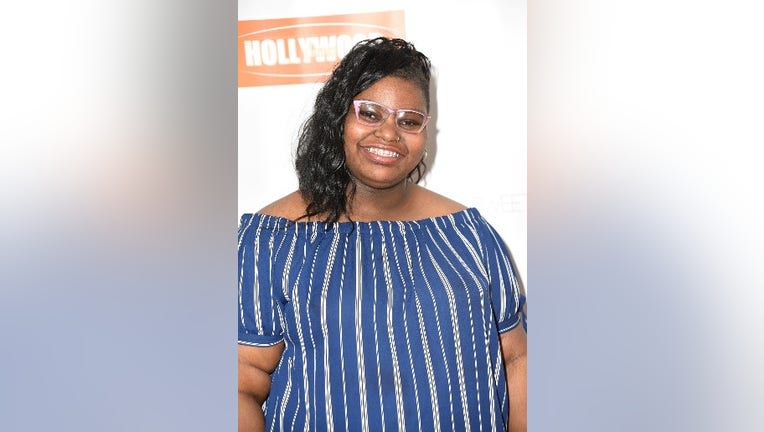 LOS ANGELES - The Wednesday's Child Team was busy putting forth our nominations of our shining teens looking for forever families during award season and is wrapping up with this last presentation of a dynamic teen, Angelicia (2003).
An unassuming young girl, Angelicia, fits right in on the red carpet at Doris Bergman's Eleventh Annual Valentine Romance Pre-Oscar Style Lounge & Party at Fig & Olive in West Hollywood.
While industry awards are about efficacy in acting, there's no acting involved for Angelicia as she exudes authenticity as reflected in her compassion, non-confrontational demeanor and intelligence.
Angelicia's dimension as an artist is that she attends a performing arts school and participates in their choir. She also loves to draw and paint, with oil paints as her favorite medium.
On top of that, she also uses her creativity in cooking and baking.
That's why Angelicia often may be found in the kitchen. Besides being able to express herself in various art form, she writes journal for pleasure as well as therapeutically. Angelicia is interested in pursuing a career in culinary arts and is open to exploring all aspects associated with educational opportunities.
From jewelry, couture candles, perfume and a plethora of accessories, there were a lot of "swag" to be had at this Hollywood event. For Angelicia, she was more about the experiences and the engagement with people than solely about the gifting.
Angelicia hopes for an adoptive family that will understand the needs of teens and that teens, generally typical, isn't always so typical and will appreciate and valid her uniqueness.
Tune in to Wednesday's Child and then call to learn more about adoption at 1-866-921-ADOPT (2367).